Home
Support Us
Corporate Support
Corporate Support
Sometimes things are just better together. Becoming one of our partners is a chance to align your brand with a highly engaged cultural audience and at the same time, give back to Scarborough's local community. It's a win-win.
This is your opportunity to partner up with one of Scarborough's most iconic landmarks. With our range of corporate partnerships, advertising packages and bespoke larger scale partnerships such as sponsoring one of our shows  – this could be a match made in theatre heaven.
There are many exciting opportunities for new partners to be involved and we'd be delighted to discuss how you could come on board.
For further information on corporate partnerships, please drop us an email or call 01723 356645.
If becoming a Corporate Partner isn't the right thing for you, why not check out our advertising packages by contacting the marketing team.
Partnering with SJT is a no-brainer
We sell around 80,000 tickets each year for our work on stage 

40% of our visitors travel nationally, especially to see a show

We have an estimated footfall of 151,000. 

As a registered charity, we help young people gain essential life skills through creativity. 

Last year, we worked with 23,000 people in the local community.
Become a Corporate Partner
Our Corporate Partner packages start from £500 (+ VAT) a year. This generous donation supports the work we do in the local community.
The benefits:
Exclusive invites to SJT Production Press Nights

Additional 10 free tickets to use across any SJT production 

£2 off SJT productions for staff and clients

10% off venue hire

Logos and credits in the SJT newsletter, programme and website
Read more about our current corporate partnerships below.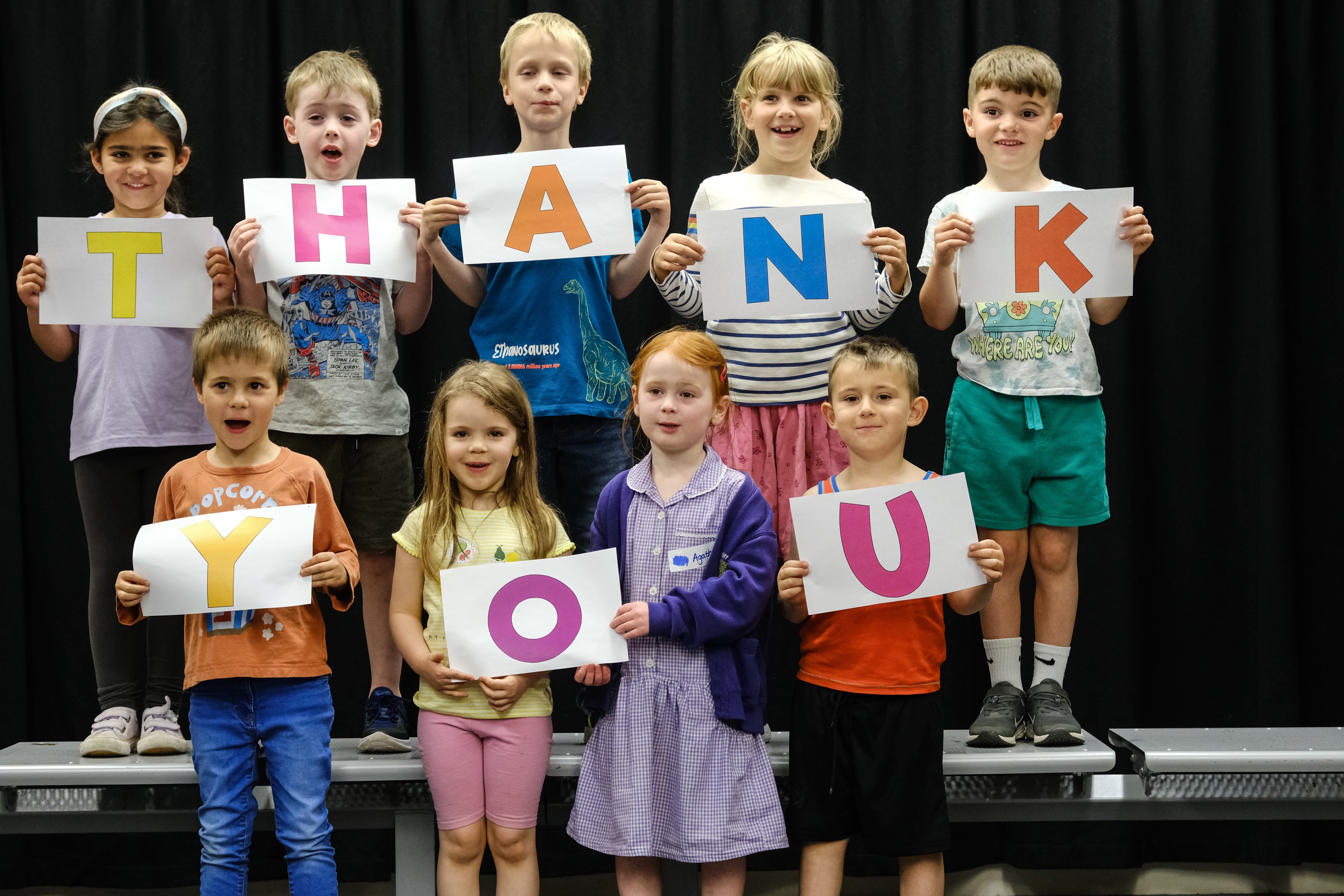 McCain
As our Community Partner, we're so grateful to McCain who support our vital projects in Eastfield by removing the financial barrier and making it possible for everyone to get creative. McCain currently funds Eastfield Rounders & Eastfield Family Choir. Eastfield Rounders is a free-of -charge weekly youth theatre in Eastfield for 8-12 year-olds. In the sessions, children learn to develop their team skills and raise their confidence. Most of all, they have heaps of fun through drama games and building up to performances throughout the year. Eastfield Family Choir is a free-of-charge, weekly, multi-generational choir in Eastfield.
Boyes
This year, we're immensely proud that Boyes will be sponsoring our Christmas show, Beauty and the Beast. In the past, Boyes have also sponsored Cinderella (2022), Jack and The Beanstalk (2021) and Treasure Island (2019). For more information on how to sponsor one of our shows, please contact [email protected]
Local Trust
A local anonymous trust sponsors Fuse, which is our inclusive youth theatre held here at SJT. Fuse is for young people aged 14-25 with learning disabilities and those from mainstream education aged 14-18. In the sessions, we encourage ensemble work, problem solving, independent thinking, creativity and communication. We make sure both verbal and non-verbal participants feel their voice is heard. Fuse is about respect and joy whilst having lots of fun. We're so thankful for the support from this trust for making it happen.
Proudfoot
Through the Making a Difference Locally Charity, Proudfoot supports our work on stage and in the local community by being an advocate for us and helping to promote our work.
Castle Employment Group
Now in its 6th decade, Castle's purpose is to transform the lives of people while helping organisations to grow, and investing in the region's economy. They do all this by providing exceptional service through their specialist consultants who work within Hospitality, Accountancy & Finance, Engineering & Manufacturing, Business Support, HR, Procurement, IT and Education as well as providing the region with temporary industrial staffing solutions. They're determined to make a real difference in a region they're incredibly proud to be part of.
Clock's Home & Garden Centre & Bibelot Bee Giftorium
You'll be amazed how much we have in store for you at Clock's Home and Garden, including DIY, workwear, key cutting, paint mixing and a local delivery service . Helping the people of Scarborough and surrounding areas make better homes and better lives since 1973. Open 7 days a week.
Eaglei
Led by Duncan Lewis, Communication Trainer and Author, Eaglei provides personal development training in Communication, Presentation and Public Speaking skills. Central to our methodology is empowering individuals to communicate their spoken messages effectively and present the best version of themselves. Working mainly in business and education, and delivering experiential training, we work in depth with clients to explore their authenticity. Inspiring our clients to make a lasting difference in their job or career, is key to our innovative approach.
Pinkney Grunwells Lawyers LLP
With offices in Scarborough, Bridlington, Whitby, Driffield and Hunmanby, Pinkney Grunwells have been offering direct and honest legal advice to local people and businesses for over 80 years.
Lloyd Dowson Chartered Accountants
With offices in Bridlington and Scarborough, Yorkshire based Chartered Accountants Lloyd Dowson have been providing a full range of Tax and Business Advice services locally, nationally and internationally for over 40 years.
Fortus
Fortus is an award-winning business advisory and accountancy firm with a proven track record of delivering support and advice to ambitious business owners and their businesses. Their expertise spans multiple specialisms including accountancy and tax, funding growth, business acquisitions, HR, managing property, business performance improvement and strategic planning.
Handelsbanken
Handelsbanken recently celebrated its 150th anniversary as a bank. With their local office on the Scarborough Business Park in Eastfield, Handelsbanken continues to support established trading and property businesses as well private clients and personal mortgage customers. They remain committed to their decentralised approach that delivers true local relationship banking with account managers and support staff readily accessible to customers at their local branch.
You may also be interested in