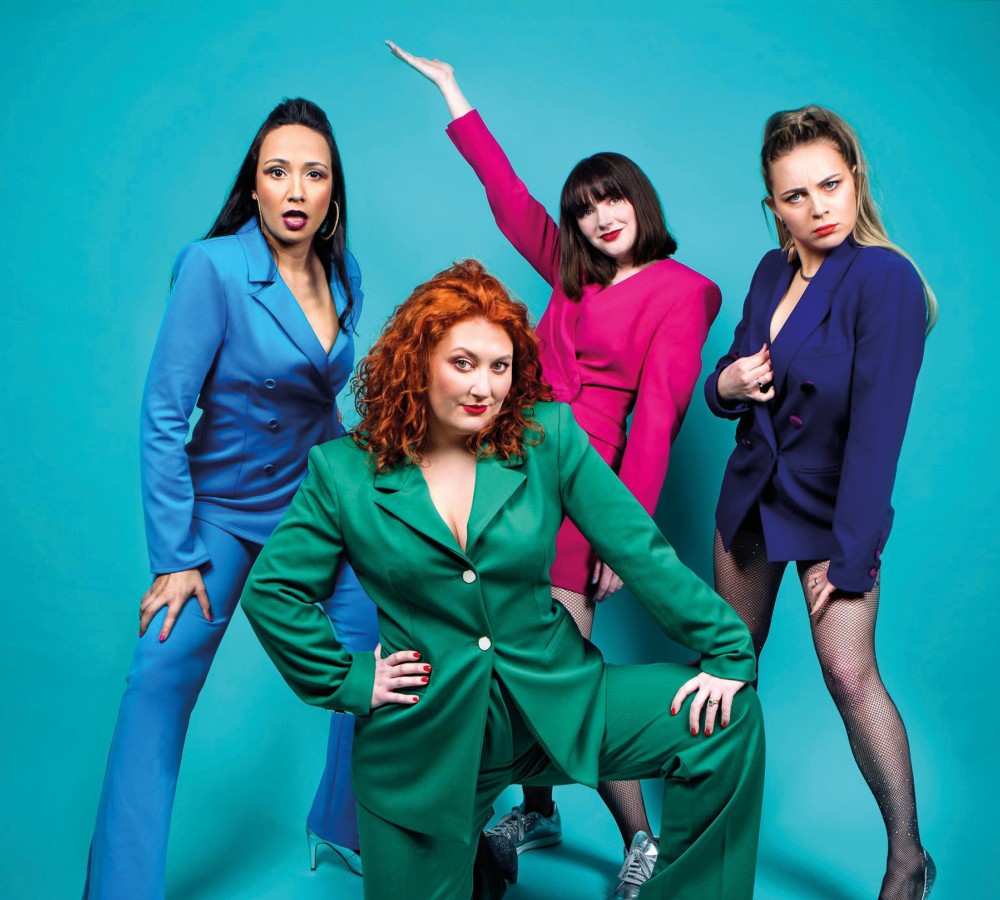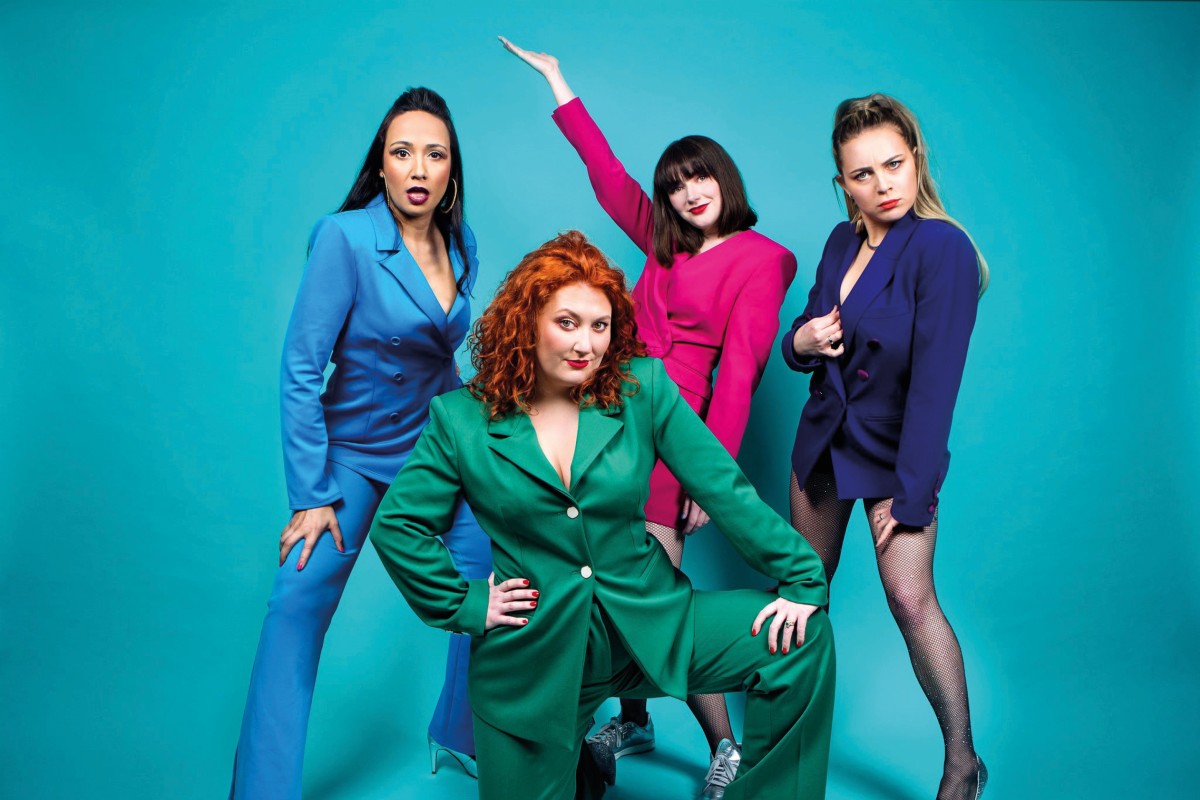 Flat and the Curves
They're back! Expect big voices and bold statements in a sparkly spectacle filled with hilarity and full-frontal vulgarity.
26 April
£17
The Round
1h 35m (including interval)
About
After a sell-out show earlier this year, we're delighted to be welcoming back the comedy girl-band who've been leaving sequin trails across the UK since 2021.
The Chortle Award 2023 finalists bring you their glittery comedy cabaret of unbridled fun, delivering their self-penned songs celebrating sex and sisterhood in a bra-burning evening of mischief. The powerhouse vocalists will take you on an X-rated ride with riotous anthems as wide-ranging as their dating escapades, from the plight of online pornography to the perils of flat-pack furniture.
Brace yourself for a wild ride – a powerhouse, glittery cabaret with a fierce blend of outrageous vocals and relatable humour. Just imagine Carrie, Samantha, Charlotte, and Miranda teaming up with the Spice Girls and heading off on a wild hen-do in Blackpool...
"A powerhouse cabaret act that burns with the wattage of four distinct stars" The Scotsman ★★★★

"Phenomenally entertaining… in the best cabaret traditions: sassy, classy and raunchy, all rolled in sequins" Chortle ★★★★★

"The effect is bizarre: you're moved by their sound whilst bent double laughing. It's truly remarkable." Broadway World ★★★★★
Age guidance: 16+
Share
FAQ's
Re-sales & exchanges: We must have the ticket at the Box Office in order to perform a re-sale or exchange. We regret we cannot refund money but four or more days prior to the performance we will exchange it for an alternative performance, within three days of the performance we will attempt to re-sell the ticket on your behalf. Both services are subject to a charge of £1.50 per ticket. Latecomers: Anyone arriving once the performance has begun will not be admitted until a suitable break which, on occasion, may be the interval. Content: Where possible we do indicate if strong language and/or adult content is used. Customers are advised to contact the Box Office with any concerns before booking tickets. Please note: the re-sale of tickets is prohibited.
Stay in the loop - become our newest subscriber.
Join our community:
- See showings before anyone else
- Get special offers and discounts
- Latest news and behind the scenes
Help SJT continue to thrive
Your donations keep the magic alive for generations to come. Thank you!